Discovering Serra da Cabreira – Hiking
Follow us on this tour that will give you a breathtaking view over the villages and fields of the Cabreira Mountain Range.
It is a journey that combines the pleasure of hiking with beautiful scenery. The steepest and most technical areas will be avoided. We will wander along rural paths lined with green vegetation that carry us to times gone by.
Duration: 4 Hours
Challenge: Easy
Tour type: Guided tour, minimum 4 persons
Discovering Sistelo – Hiking Tour
Our tour begins in the typical village of Sistelo also called "Little Tibet".
We will mostly use cobbled paths that will take us through fields and villages, giving us a wonderful view of a landscape marked essentially by terraces where the cultures are carried out and which are the origin of the name "Little Tibet".
Duration: 6 Hours
Challenge: Moderate
Tour type: Guided tour, minimum 4 persons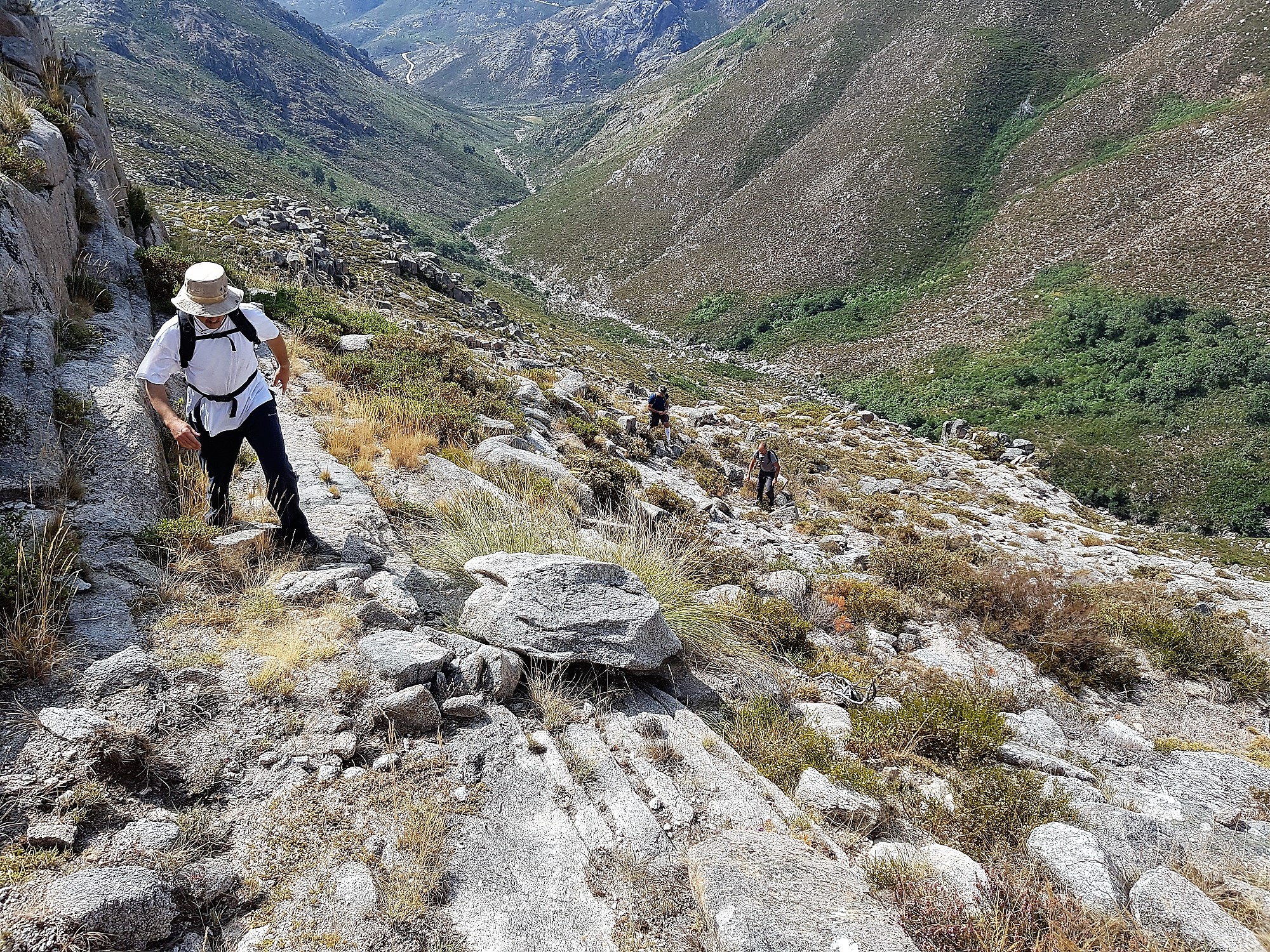 Extreme Serra do Gerês – Hiking
Dare to come with us to know one of the most spectacular landscapes of Portugal. Reserved for the most experienced hikers, this tour begins in the small village of Xertelo.
Through mountains and valleys we will follow the tracks used by the shepherds from ancient times to reach the highest point of Gerês, the Nevosa Peak at 1,546m altitude.
.
Duration: 10 Hours
Challenge: Expert
Tour type: Guided tour, minimum 4 persons